For our next Discussion and Support Group meeting at 17.30 – 19.00 on Wednesday 6th April via Zoom, we have two speakers.
Helen Spandler will give an overview of the MadZines project, a 3 year research project exploring the role of zines in 'crafting contention' about mental health, madness and distress funded by Wellcome.
Prof Helen Spandler is the Principal Investigator on the MadZines project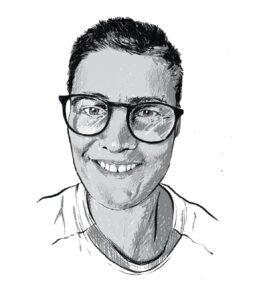 Tamsin Walker will then talk about her doctoral research about survivors experience of making and sharing zines.
Tamsin Walker is a PhD candidate working on the MadZines project.
This will be an informal presentation and they are especially interested in a discussion with those attending.  You can find out more about their work on their Website, YouTube, Instagram and Twitter @zinesmad
Our SRN Discussion and Support Group provides a space for people with lived experience of mental distress to discuss survivor research  and the issues and barriers we face in getting involved in doing mental health research. We have guest speakers at some our meetings, and others are led by members of the group.
You can register for your individual link for the Zoom meeting here.