Mental health knowledge built by service users and survivors
Welcome to the Survivor Researcher Network (SRN)
The Survivor Researcher Network is  a UK based user-controlled network for mental health service users and survivors with an interest in research.
Previously hosted by NSUN,  we are now an independent network and  Community Interest Company. We are seeking funding to continue to develop the SRN as a network for survivor researchers together with undertaking research, and offering mentoring, training and consultancy.
This is a new, and still developing, website aiming to provide opportunities for discussion, survivor research resources, articles, and news. You can register with the site to take part in the discussion forums and submit blog articles. We welcome feedback.
You can read more about the SRN  on our About Us page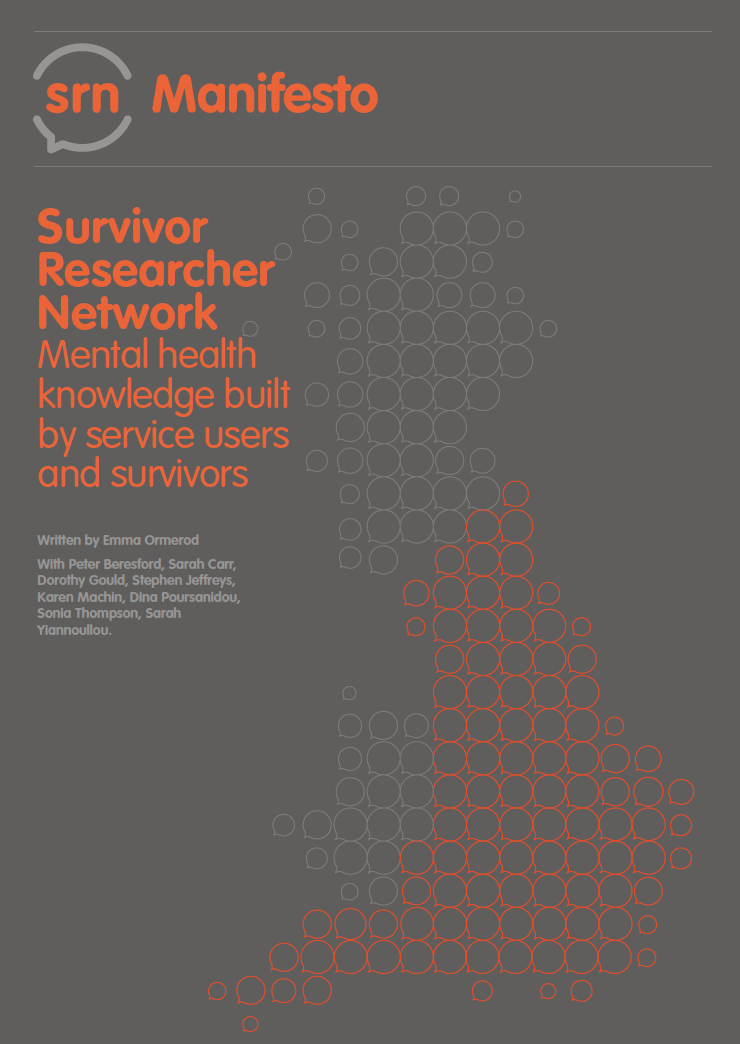 Featured News and SRN events
A recording is now available of of this 22 March workshop with Konstantina Poursanidou PhD  -  "And the Activists tell us that Meds are Evil:...
Latest from  News and Views
Covid-19 and Co-production in Health and Social Care Research, Policy and Practice - editors, Peter Beresford, Oli Williams, and others Two open...
Article exploring 'the emotional labour of involvement and co-production in mental health research as experienced by service user/survivor...
"Mental well-being during COVID-19 & lock-down" - research report. "This report was undertaken by Taraki through a team with academic and lived...
CRASSH | Social Power and Mental Health, online conference held in April 2021 Session 3: Social Inequalities and Justice. Speakers: Rianna Walcott,...